Wayne's World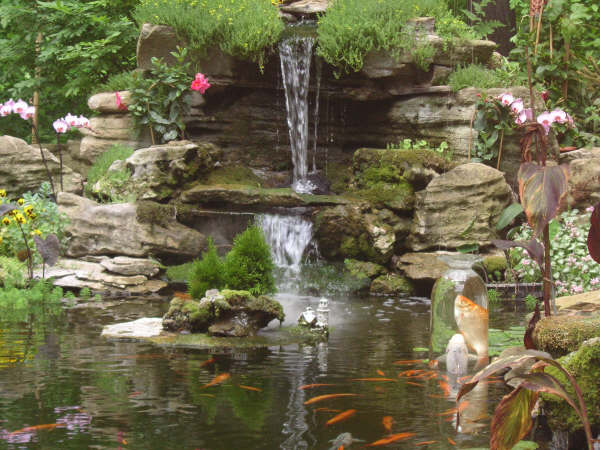 An orfe and a koi play in the above-water "fish condo."

Pond Volume: 5000 gallons

Pond Dimensions: 14 feet by 20 feet by 4 feet deep

Location of Pond: Jordan, Ontario, Canada

Date Pond Was Built: July 2001

PVC Liner
This pond contains goldfish, koi, other fish, snails, and plants.
This pond belongs to Wayne Rubel.

All of the rocks came from my 4 acre property. The upper 4500 gallon pond overflows into a 12' stream and into a 500 gallon pond which serves as a biological filter and a hatchery for my orfes. The upper pond has a 4' waterfall, with fire behind it (don't ask), a fogger, 5 kinds of water lilies, and a fish condo.

Article about Wayne's Pond - Spring 2008 in Ontario Gardener, includes text and photos

More Photos of Wayne's Pond and Orfe

Information on Wayne's "Fish Condo"

An article on Wayne's Pond and yard - 2009

Last Updated: 10/29/09.

Copyright © Wayne Rubel 2006-2009.